---
Meet Your Pyramid Family Dental Team
We Put the Spark in Dental Care
---
Deanna B. – Front Office
Having the ability to help people and watching them smile following a great dental experience makes Deanna's day. Having worked in dentistry since 1985, she's helped perfect so many smiles over the years. In our office, Deanna stays busy answering phones, assisting with insurance, answering patient questions, and scheduling appointments. She admires Dr. Rearrick's caring and gentle approach with patients. Deanna says she appreciates the hard work put forth by both the assistants and hygienists, and their devotion to making patients feel comfortable. Deanna likes volunteering at her daughter's school and spending fun, quality time with her family.
Joyce R – Registered Dental Hygienist
Joyce joined our practice after receiving her Associates degree from Colorado NW Community College, as well as her Bachelors degree in Dental Hygiene from Oregon Institute of Technology. Though she's new to our particular practice, she's been working in the dental industry for over 36 years. It's her job to make sure that all of our patients are educated about their oral health and the impact it can have on their overall health. She loves connecting with her patients and making every appointment a good experience.
Outside of work, Joyce volunteers with the Nevada Department of Wildlife. She loves hiking, cross-country skiing, kayaking, and most of all, spending time with her two baby grandchildren.
Kristy B. – Dental Assistant
With over four decades in dentistry, Kristy's understanding and experience are invaluable. Prior to starting work, she attended classes at Truckee Meadows Community College. Kristy likes getting to know patients while assisting chairside, and helping them feel good about their smile. She says the team works well together, always ensuring each patient feels at ease when they come to the office. As a lifelong Nevada native, Kristy enjoys all the Silver State has to offer. She's a proud mother of three and grandmother to seven beautiful grandchildren.
Gwen P – Registered Dental Hygienist
Gwen has been working in the dental industry for over 40 years after graduating from USC. She is here to perform cleanings, x-rays and scans, laser dentistry, and to help educate patients on how to take care of their teeth. Her fun, energetic personality is contagious and makes her easy to be around, both by patients as well as team members.
When she's not working or volunteering at church, Gwen likes to hike, ski, camp, travel, and cook for friends.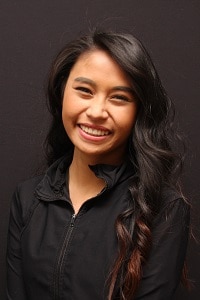 Hanna K – Dental Assistant & Receptionist
Hanna briefly studied Dental Hygiene in Toronto before coming down to Reno to pursue her career as a Dental Assistant. She splits her duties between assisting chair-side with procedures and working at the front desk. She loves being able to educate people about oral health and continually sharing her knowledge to better help patients achieve their oral health goals.
When not at the office, Hanna is probably cuddling with her husband and her mini schnauzer, or discovering new places to eat.
Brenda S – Dental Assistant
Brenda is a bi-lingual Dental Assistant who loves being able to make people feel happy about their smiles. Right now, her duties include assisting Dr. Rearrick during procedures, but eventually she would like to become a Registered Dental Hygienist in order to expand her skills. She loves the culture at our practice and how everyone truly works together as a team to find the best solutions for each individual patient.
Brenda loves playing soccer and hanging out with her family and friends.
Tanya M – Registered Dental Hygienist
Tanya already had over 27 years of experience in the dental field before coming to our practice. She loves the fact that her job helps patients become healthier – both in their oral health and their overall health. She had been interested in working in dentistry as a teenager and attended Taft Community College in order to develop her skills, both as a Dental Assistant and then later as she became a Registered Dental Hygienist.
Tanya loves to scuba dive and spend time by the lake when she's not working.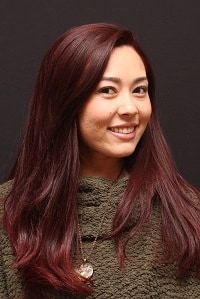 Gloria D – Front Office Staff
Gloria joined our practice in the fall of 2019 and has become an invaluable member of our Front Office team.  Believe it or not, she used to have a huge fear of dentists! But she faced her fear and wanted to be able to help others overcome their dental anxiety, too. She is here to help our patients have happy, healthy smiles in any way that she can, and plans on furthering her education to become a Registered Dental Hygienist.
Outside of work, Gloria volunteers at two different churches and spends quality time with her two daughters. She also loves dancing, snowboarding, and wake boarding.