Archives
Did you know that using a straw to drink some of your favorite beverages can actually help your teeth? Even though this little trick may seem silly, your dentist in Sparks knows just how much of an impact choosing a straw instead of sipping straight from a cup can have on your smile. Today, we're going to look at four ways drinking out of a straw can benefit your oral health.  
1. Protect Against Stains
Many of the drinks we use to quench our thirst contain staining agents. These include, but are not limited to: red wine, dark sodas or pop, tea, coffee, and colored sports drinks or fruity drinks. When we drink these without a straw, the staining components can cover our teeth, oftentimes along with sugar. We can limit the amount of sugar and staining agents that come in contact with our teeth by choosing a straw. The other good news is that oftentimes your Sparks dentist can whiten stained teeth through a professional smile whitening treatment. 
2. Less Enamel Loss
Our teeth are covered with a tough layer of protection called enamel. However, even though this sturdy substance can withstand a lot, it's not impervious to damage. One of the things that can deteriorate enamel is acidic drinks such as lemonade, alcohol, and juice. When too much of the acidic pH comes in contact with teeth, it can wear down the enamel and leave teeth at risk for decay, tooth sensitivity, and other oral health problems. 
3. Keep Cavities Away
Both sugary and acidic drinks are bad for teeth, but as we've mentioned a few times already, the more chances these beverages have to come in contact with teeth, the worse it can be for our pearly whites. Too much exposure to liquids that are acidic or sugary will essentially coat teeth in a film of the stuff that bacteria love. This will increase the likelihood of cavity development. Cavities need to be treated promptly by your dentist in Sparks to keep them from causing more damage. One of the ways you can prevent cavities is by choosing a straw. 
A Note For The Environment
Now, we know there are many environmental concerns when it comes to straws. While we want to encourage all of our patients to drink from a straw whenever possible, we also want to minimize the environmental impact of doing so. To help, consider reusable straws at home. There are even reusable travel straws for on-the-go! 
Looking for more helpful tips on how to protect your teeth? Never hesitate to call us or schedule an appointment. We'd love to see you!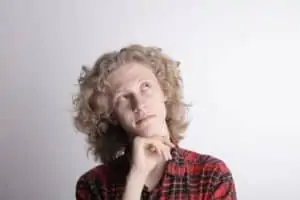 Whenever a patient is diagnosed with a cavity that needs a filling, it's common that they'll have several questions for their dentist in Sparks. We're often asked things like, "Does getting a filling hurt?", "How long will it take?", and "How long will it last?" Today, we want to tackle that last question regarding whether or not a filling will need to be replaced. 
What's a Filling? 
First, let's take a closer look at what a dental filling is and how it's beneficial. When a tooth develops a cavity, one of the best ways to remove the decay and protect the tooth from more damage is a filling. Now, not all fillings are the same. In fact, there are several different types of filling material that may be used, and each one can be expected to last a different amount of time. To find out what the best filling material is for you, talk with your dentist in Sparks. 
White Fillings
Nowadays, many cavities are restored using white fillings. Also known as tooth-colored or composite fillings, these virtually invisible restorations are custom created by your dentist and are designed to closely match the color and shape of your other teeth. These types of fillings are super strong and withstand a lot. However, the cosmetic benefits of tooth-colored fillings do have a potential downside. Composite fillings are estimated to last anywhere between 7-12 years, depending on the area of the filling and your oral hygiene habits. 
Silver Fillings
Another common material used for filling a cavity is silver or amalgam. These types of restorations typically last a little bit longer than white fillings, usually around 10-15 years, but many people choose to avoid these fillings if possible. Silver fillings can create a darker appearance, and there's been an increase in concern about the mercury levels in amalgam fillings. We always recommend talking with your dentist in Sparks about any concerns you have about any materials. 
Gold Fillings
While gold fillings are less common these days, they may still be an option for some patients at some dental offices. A filling made of gold is the strongest, longest-lasting but will typically cost more than composite or silver. Additionally, while some people may really like the aesthetic look that comes with a gold filling, it may not be for everyone. 
Why Would a Filling Need to be Replaced? 
Our mouths help us do a lot of things every day, including eating and chewing. Over time, these daily habits can take a toll on dental fillings. This will require a replacement filling simply due to regular wear and tear. Other ways a filling can become damaged include accidents, biting on hard food, or if a composite filling becomes discolored.  
If you're experiencing pain or increased sensitivity in an area that already has a filling, don't hesitate to get it looked at. Call your dentist in Sparks as soon as you can to schedule a checkup.